Online casinos have been a point of discussion for many years. The main question with them is, are they as safe are regular casinos? There are many aspects to this debate that a player has no control over. However, they do have the ability to verify an online casino to an extent. Safety for players is something that is taken seriously in the market, with online casinos both new and old adhering to safety rules. You can see considerable effort and determination by the most recent online casinos like www.Casimboo.com take for safety.
In the years leading up to the modern online casino industry, there have been horror stories from online players. However, with the strict regulators within the UK market, these are now few and far between. With every player knowing of one of these stories, they have become more vigilant in spotting unruly platforms. Many players online follow steps to verify an online casino before deciding to play there. This helps ensure they are comfortable playing at the casino in question. New players may not understand how to do this, however, we have the most recent tips for players to follow.
Although casinos have a duty of care to their players, it is only the reputable ones that actually react to this responsibility. As a result, with a combination of the industry safety elements and the players knowing how to verify an online casino, it can be a safe but enjoyable industry.
Verify an Online Casino Using Its UK Licence
Holding a valid online casino licence is a vital first step to offering an online casino service in the UK. The licences are issued by the Gambling Commission, often regarded as the biggest regulatory body. Although it is possible for those residing in the UK to play at online casinos not holding a licence. Playing at one of the unlicensed casinos is not advisable. This is because holding a licence means that the casino has filled the regulatory needs when it comes to player safety. With the UK gambling industry being one of the most regulated in the online world, having a licence issued by them is a mark for the safety of the casino. Therefore, they are checked before being allowed to operate to ensure they follow all of the right rules.

One of the benefits of being licenced by a governing body means that they can be checked. As a result, many of the biggest regulatory bodies such as the Gambling Commission and the Malta Gaming Association allow a way to check the licences. Doing this process as a player may be boring and time-consuming. However, it ensures that you have taken steps to verify an online casino before you have decided to play at the platform. If the casino you have decided is worth your money has a valid online casino licence. It means you also have the backing of the regulators. However, if they are found not to hold a valid casino licence, then you must decide if you wish to continue.
As a result, you will be playing there at your own risk. Not having a valid licence means they cannot guarantee they follow any standard rules of the industry.
Online Security Measures and Audits
Keeping players safe while playing at online casinos takes more than a player knowing how to verify an online casino. However, many of the aspects are done behind the scenes. As a result, not seen by the player at all. The first of these are regular security aspects. Being a secure website is an important aspect but often overlooked. This is indicated by the website holding a valid SSL Certificate. A player can check this by looking at the internet browser they are using. It has become an online standard that a valid SSL is indicated by a padlock in the address bar. Seeing this ensures that any of your information is safe while on the website. Alongside this, the website will use firewalls to prevent any malicious attacks. Therefore, it further ensures the safety of the information that is held by the online casino.
Another factor to player safety that online casinos have to undertake is casino audits. Just like a regular business that gets audited, online casinos also get audited. These audits take place regularly and randomly. Therefore, their role is to make sure that the casino has everything in order. This is particularly the case when it comes to the figures they are claiming. For those who think that these audits can be swayed or are false, they are undertaken by the regulatory body. Therefore, for the UK casino industry, this is the Gambling Commission.
When an audit is taking place, they will go as far as to look at player interactions with the casino on an individual basis. If anything is found to be wrong and against regulation during the audit, it can result in a fine for the casino. Unfortunately, an online casino player cannot verify an online casino using audits.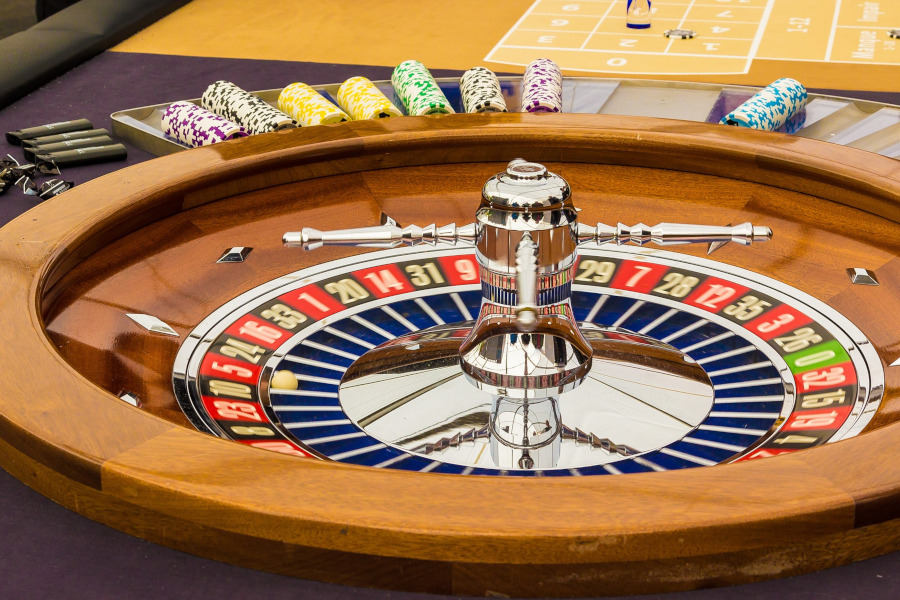 The Social Responsibility For Online Players
Part of the regulations that online casinos must adhere to include social responsibility. This can be determined in many ways but all apply to the industry. As a result, as part of the process to verify an online casino, a player can check that the services are offered. Although it may sound counter-productive for an online casino, they do have a responsibility to players to help fight gambling addiction. Therefore, you will often see the logo of companies like BeGambleAware.org or GamCare and GamStop. Another aspect of this that online casinos must adhere to is anti-addition behaviour. It is the responsibility of the casino to notice any player depositing more money than they can afford. As a result, there is a process that the casino must take that has been laid out by the regulatory body.
An aspect of social responsibility that has recently come to light is advertising. With many adverts being available to view by underage people, there has been a recent clamp of what is allowed. This re-structure stopped the use of popular characters that young people may find alluring. It also banned the use of celebrities and sports figures that underage people may relate to. Therefore, aiming to stop the exposure they get from online gambling services.
Another factor related to this is the platform that is advertised on. As a result, many rules have been input in place to limit exposure to underage people. With the most notable of which being in sports. There are major discussions taking place to decide the future of allowing gambling companies to advertise in sports. This will have a major impact on the industry, however, is deemed to be a social responsibility that needs to be addressed.
Our Overall Verdict
Our overall verdict on taking the extra steps to verify the casino is that it should be a key step for any player. Ensuring the safety elements that cover you as a player is a vital step. With unlicensed casinos not following all the aspects explained above, they are not safe to play at in our opinion. Taking that extra step ensures you have the backing of the regulatory body when you play.