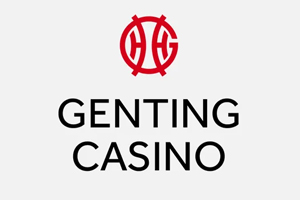 Genting Casino has been a long-time favourite with many of our UK users, in large part due to its popular live casinos that are littered all over the country. Fantastic hospitality, excellent games as well as a wide range of gaming options for both high rollers and modest gamers make Genting Casino one of the best places for a night out.
However, has the company managed to take its solid live offering to the online world? Are the games fun, the pay outs fair and the bonus promotions generous? Keep reading to find out.
About Genting Group
The company behind Genting Casino is massive. Suffice it to say that it's an international powerhouse that has been getting business done since it was founded in Malaysia in 1965.
The company employs over 58,000 people worldwide and had revenues of 15.2 billion MYR in 2010. It has casinos in the UK (from Birmingham to Edinburgh to Blackpool), Malaysia, Singapore and Hong Kong, as well as a few other countries.
In other words, your money is safe. You're not dealing with a small casino by any means and it's not just an online concern either. The company operates on various levels and its online offering is a huge part of its business.
Remember, it always pays to do a little bit of a background check on the company you're dealing with. Websites can often look jazzed up and beautiful, but that doesn't mean they're reliable. Due diligence is a good idea before whipping out your credit card.
New Player Bonus
Genting Casino offers your standard deposit match bonus and you can get up to £400 to top up your bankroll. The wagering requirements are low compared to some other establishments, so you should be able to get yourself a profit from this offer.
It doesn't stop there, though. Genting also runs what it calls a 'reload bonus'. This is essentially a second deposit bonus up to £100. It works in exactly the same way and gives you a decent crack at another chance to win some extra dosh.
Welcome Offer up to £400 in Casino Bonus
Key Terms : New Customers. Deposits between £20-£100 (max 4) wagered 35x (% game weightings apply) within 30 days on qualifying slot games will unlock cash bonuses of an equal amount.15 days to accept/opt into each bonus. Full T&Cs apply.
Existing Player Promotions
This is where it gets interesting. Most casinos don't go a great job of giving players on-going offers. They often assume people will just stick around, which is quite a misconception in our eyes.
Genting does things right by offering promotions that are arguably better than the ones you get signing up. For example, cash back offers, reloads and free spins are extremely common in these parts. You can see them either by visiting the site on a regular basis and/or by keeping a close eye on your email inbox.
Slots and Games
You won't be left wanting with the slots and games that Genting Casino has to offer. It has everything from Iron Man 2, The Mummy, Blade, Mr Cashback to King Kong. They even have a very cool tribute to Mr John Wayne himself! It's a Western (surprise, surprise) with some very funky bonus rounds.
The company also ensures it keeps on top of things by adding new titles on a regular basis. We've recently seen games such as Marilyn Monroe and Lucky Panda hit the big time. Check back every couple of weeks and you should see a new title that's cropped up.
The overall experience is one with no faults whatsoever. The selection is ample, the games fast and exciting, while the payouts fair and consistent. Genting has done a very good job here.
Live Casino
Live Casino is the company's bread and butter, so we would have been shocked it the website didn't offer it as well. They know what they're doing here and it's the closest we've seen to an authentic casino experience. You wouldn't expect less from an actual live establishment!
They've got their tactics just right in terms of the staff as well. Not only are they all polite and up for joking around with customers, but most are all drop-dead gorgeous. Can't fault that, can you?
Customer Service
Considering the company has a lot of experience in the gambling industry already, it's no surprise that it knows what it's doing when it comes to customer support. Agents are available 24/7 and no query is too small.
Whether you're a high roller or someone who likes to wager a couple of quid on the slots, the company will treat everyone with respect and speed. You won't have to wait long to get your answers.
The Live Chat service is available every single day of the year at all hours, except on Christmas Day (come on, they deserve a little break!). Otherwise, you've also got access to a dedicated support email address as well.
What really sets Genting Casino apart is the fact that it has a call-back service. You don't have to foot the bill for any telephonic contact, as you can simply send in a ticket and someone will ring you back. This also saves you having to wait on the phone with some horrible elevator music playing in the background!
Deposits and Withdrawals
There are two words to describe Genting Casino's deposit and withdrawal service: quick and convenient. You can choose from both credit and debit cards and there are no fees attached. You can start gaming straight away as well.
When it comes to withdrawals, you have nothing to worry about. The company has a huge reputation to protect, so it always makes sure that players get their winnings straight away. No annoying hassle from customer service staff or sudden demands for loads of paperwork. It's an easy experience.
Our Final Verdict
We think you can guess what we're going to say, can't you? Yes, we're giving Genting Casino huge thumbs up. Many live casinos don't make the transition to the online world successfully, but Genting has knocked one out of the park here.
The company isn't relying on its name to get customers, but rather focuses on great promotions, fantastic customer service and loads of games to choose from. We can't really fault the casino at all. Give it a shot; we're sure you'll thank us later.