Despite it being a new year for new possibilities, quite a few of the newest casino brands came out during December 2017. As a result, they've sort of been forgotten in a void, with many people having not taken notice of them amidst the Christmas shopping rush… until now, that is. Casinsi Casino is one such new label that we'd like to point you in the direction of, as we suspect many of you will be oblivious to its existence.
When you first visit the site, nothing is all that remarkable about it, with it choosing to keep its aesthetics low key, with only an image of a medieval queen giving any indication of a theme. Despite the underwhelming welcome we receive, there's still many elements of this website we'd like (and need) to investigate, which is why we're here.
Best Casinsi Sister Sites
Casinsi Company Background
From our introduction, you've undoubtedly been able to connect the dots and work out that Casinsi was founded in late 2017. However, what you may not know is that Media Ltd owns this brand; not much is known about this label, other than it being an international brand with few casinos to its name. Not that its lack of experience matters all that much, seeing as how Casinsi is licensed by two powerful governing bodies: the Malta Gaming Authority and the UK Gambling Commission.
We always find that once we become aware of the licensing, it helps us better identify the type of audience a casino is aiming for. In this instance, Casinsi is a new casino aimed at European customers, although there will be some jurisdictions inside of that space who can't join. As for other countries unable to join, that covers places such as Russia, Turkey and the United States. These three come up a lot with online domains due to the gambling laws they have in place, so you need to anticipate seeing them.
Casinsi Sister Sites Bonuses and Promotions
No matter how you look at the promotions page, there's a distinct lack of options provided for those who move from newcomer to existing customer. Given the age of the casino, the fact that it's so new could be argued as a reason for that, but far too often that excuse is used. And so we're a little underwhelmed, yet again, by what Casinsi casino gives us. Nonetheless, we need to see what we can actually interact with should we become members.
The Welcome Bonus is meant to give us the royal treatment, but its size is a small 100% deposit based bonus, with up to 200GBP in extra cash available to those who deposit large amounts. Gamers can allocate the lowest figure of just Ł10, but they won't see big returns like highrollers who exceed the basic amount. In addition to the money, there's also set of 100 free games, all of which are split into sections to provide more longevity to this package: 20 spins on the first deposit, followed by two sets of 40 for the second and third allocation. All of this is then governed by the average rollover requirement of 35x, making it a rather generic deal.
Money can keep on rolling in, should you play with real cash and take advantage of the Monthly Cashback special, a reward set to guarantee money into your account on the third Monday of a new month. It's not much in the grand scheme of things, but it's something for customers to look forward to. Whereas, when we get to the VIP section, we get a more substantial flow of bonuses, including express banking options and VIP competitions.
Software & Games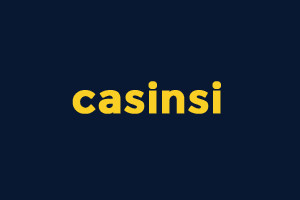 At this new casino, players will find that there's both a conventional form of gaming alongside the newer live casino model, therefore providing reasonable coverage for fans of both. However, don't go thinking that the live casino has as much variation as the standard options, as sadly that isn't the case. You'll find that there's more video slots and instant wins than anything else, which is the norm for most platforms.
Most of the activities you can see will offer a freeplay, to allow you a chance to get to grips with the game without having to involve money. That being said, some of the titles can't do this due to their software and dynamics, like those of the live casino. What brings these two types of activities together is that they can be played on tablet, mobile and your desktop.
Banking
Moving onto the deposit and withdrawal methods now, players are given a brilliant array of providers, though it's worth mentioning that there's more deposit options than withdrawals. To know which providers do what, a table of contents has been created, displaying the currencies allowed, transaction times, and other such details. Brands like Mastercard, Zimpler and Trustly are mentioned inside this space, as are the currencies of GBP, EUR and USD.
No mention of fees are detailed for the withdrawals, which is hopefully a good sign, but sadly long waiting times for processing are, with the vast majority of these transactions taking eight days. Of course, some means are quicker to complete, however it's a rare occurrence, and so we advise that you don't go expecting speedy results from all providers.
Contact
Normally when running into trouble, users will try the FAQs for answers before any other means of support, however when such routes fail, there's always the team to assist with a query. The new Casinsi casino site has a decent range of options, including live chat, email and telephone, three methods of communication we come to expect of all online labels. Unfortunately, these methods become problematic when you notice that their cut off point is 11pm every night; that won't be satisfactory enough for a lot of you, seeing as how late night gaming is a huge part of the experience for numerous gamers.
Conclusion of Casinsi Casino Sister Sites
When it comes to Casinsi, there's not a lot here that we haven't seen before, and the bits that we know all too well have been presented in a package way too familiar. For saying that this is a new casino, this label is conventional, generic and stuffy, meaning that we're eager to move on rather than stay and explore. Our biggest problem is the support hours, but even that could be overlooked if there was more to Casinsi than the same old story. And so, in conclusion, we would give this website a three star rating, with it ranking that high due to how well laid out and functional the website is.